Proposals, weddings, divorce parties
EVENTS, ALPINE WEDDINGS, BIRTHDAYS, ANNIVERSARIES, ENGAGEMENTS
OUR CREATIVE EVENTS WILL HELP YOUR DREAMS COME TRUE
'Proposals, weddings, divorce parties, stag dos, hen dos and more' – for anyone wanting a celebratory adventure
We thrive on organising celebratory events for our client's special occasions, and we love to get creative and make your dreams come true whether we're organising 'proposals weddings divorce parties stag dos hen dos etc.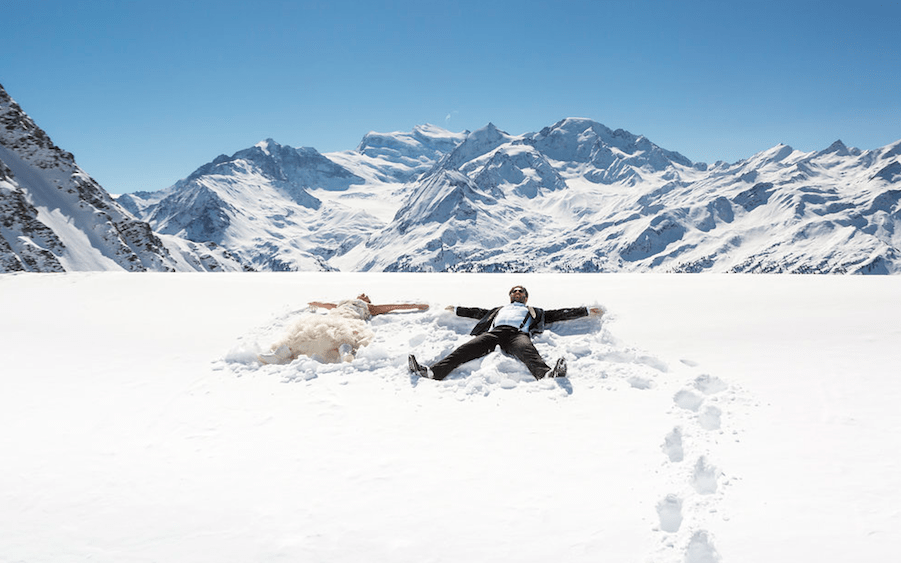 We can organise pretty much anything you wish (within reason), and if you have no idea yet what kind of experience you want, let's have a meeting and we can brainstorm lots of ideas for creative events we could host, which would make your day as special as possible.
Contact our events management team to organise your next celebration.
Our most popular marriage proposals options are: Paraglide to a private picnic spot; helicopter up to the top of the mountain for an al fresco fine dining experience at 3000 metres high; a magical dog sled ride; or a romantic horse and sleigh ride.
Here is a video of the very first wedding ceremony we organised up the mountain…