Description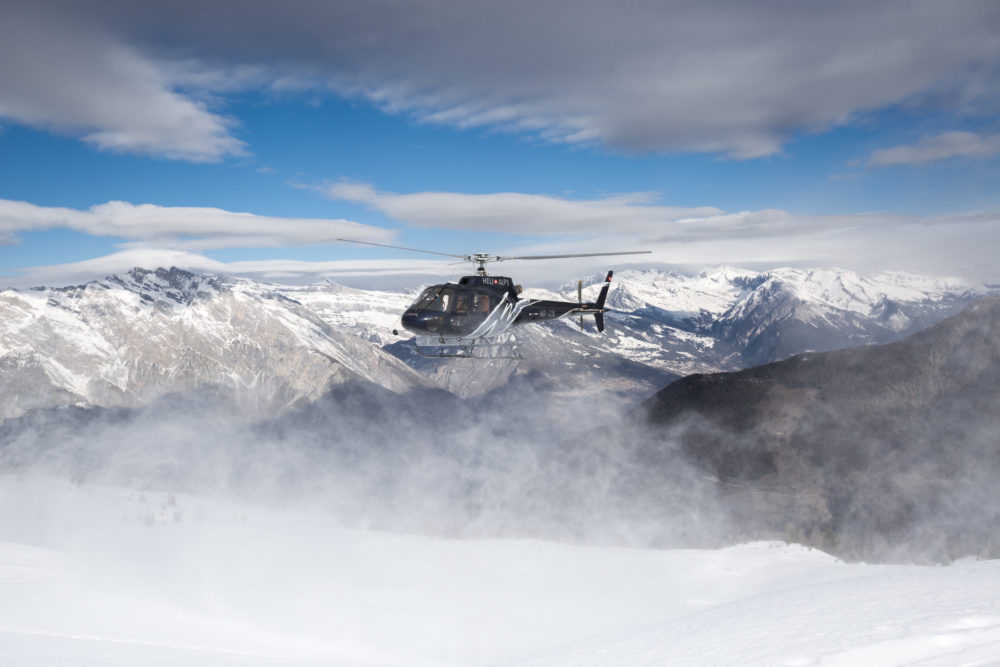 This is the ultimate Verbier ski trip – Join our Verbier Spy Academy, and spend the week living the life of a secret agent on holiday in Verbier.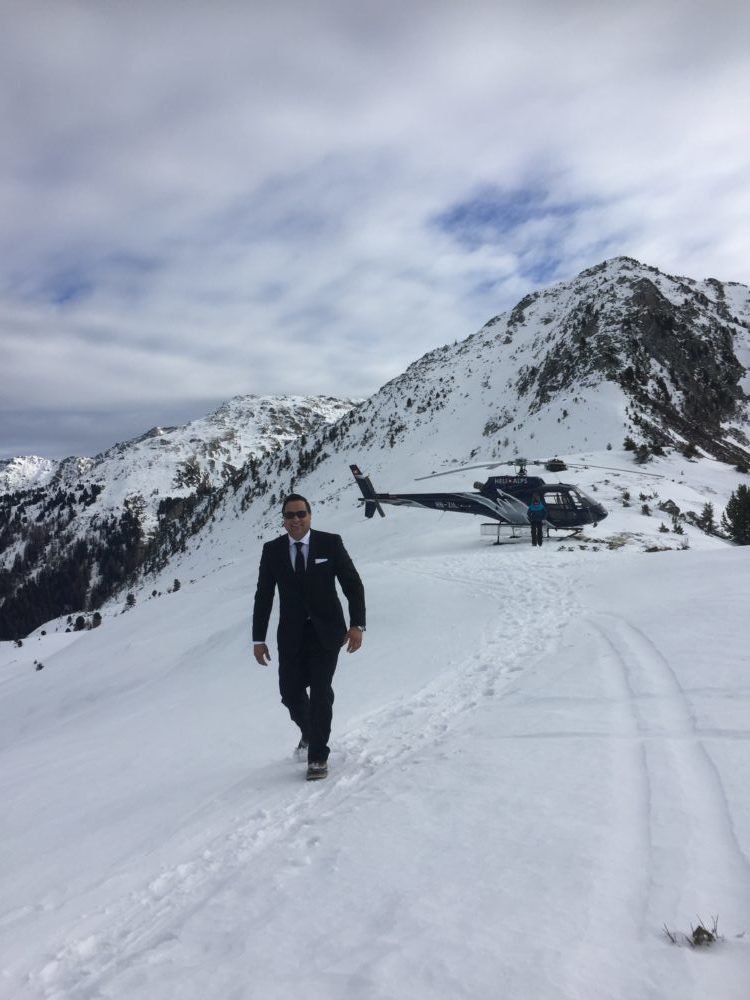 James Bond actor, Roger Moore partied in Verbier in the sixties with the 'jet set' and royals, and we have a number of chalets on our books that will ensure your stay is suitably 'jet set'.
Not only will your ski trip include off-piste and freeride skiing…
but it will also test your skills at shooting handguns, skiing through glaciers, dog sledding, paragliding, ice climbing, drinking champagne, learning avalanche rescue skills, making martinis, eating caviar, jumping out of planes, flying in helicopters, learning self-defence skills, and why not try pole dancing lessons too?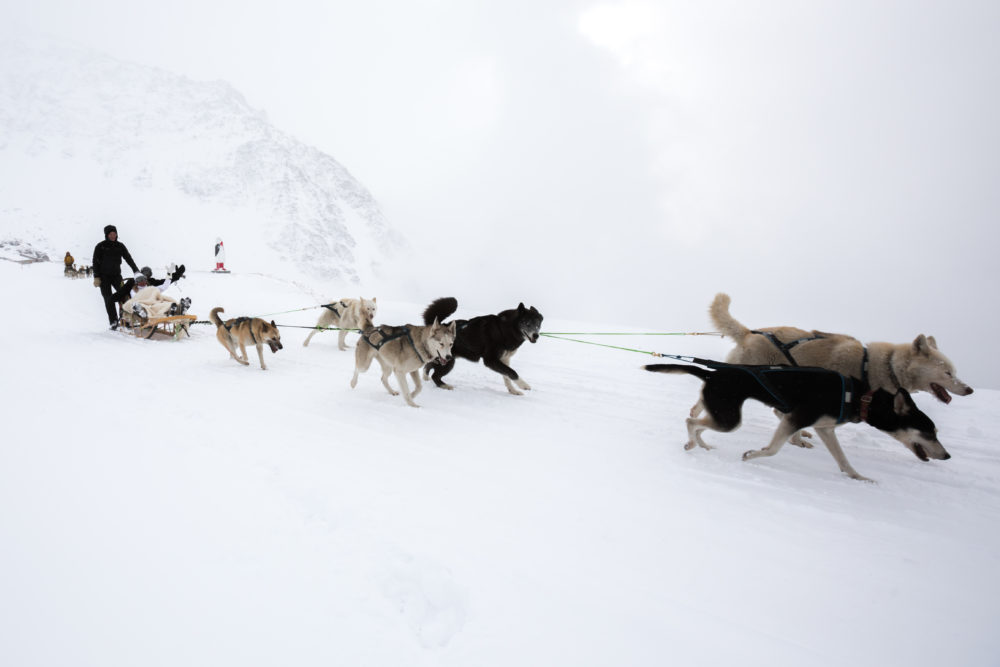 Exhausted?  Don't worry, we're not expecting you to achieve all of that in one ski trip, this is just an example of what we can provide, so browse through our experiences section, and pick which experiences you think your group will benefit from and enjoy the most, and we can organise everything for you.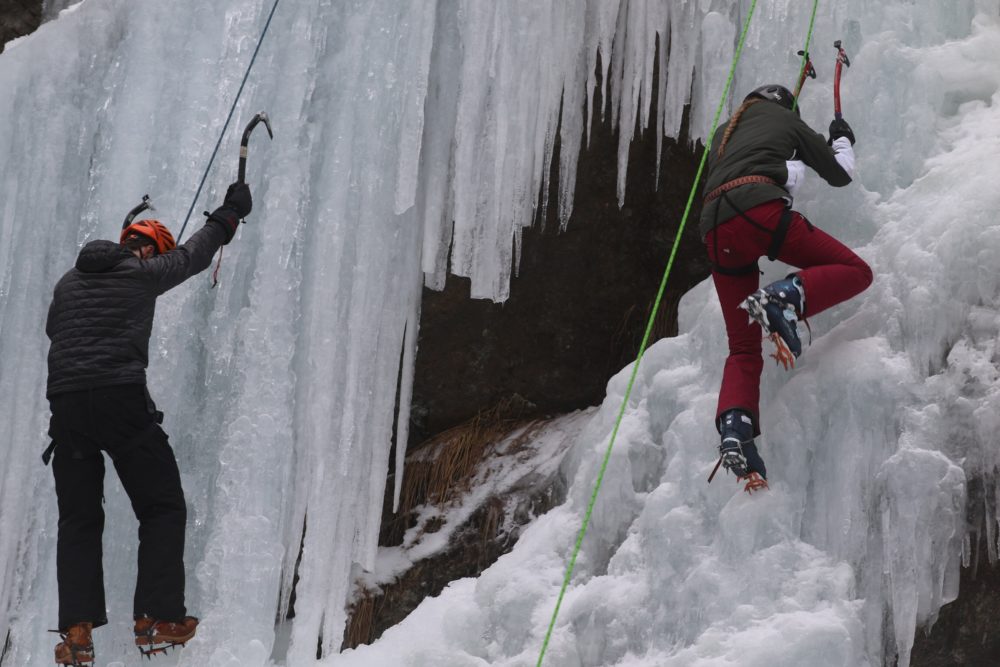 Out of the many chalets we recommend is Chalet Chouqui, unrivalled in its position, size and style with uninterrupted views, Chalet Chouqui is perfect for corporate, friends and family group ski trips, and comprises two interconnecting chalets and with 1,000m2 of internal floorspace.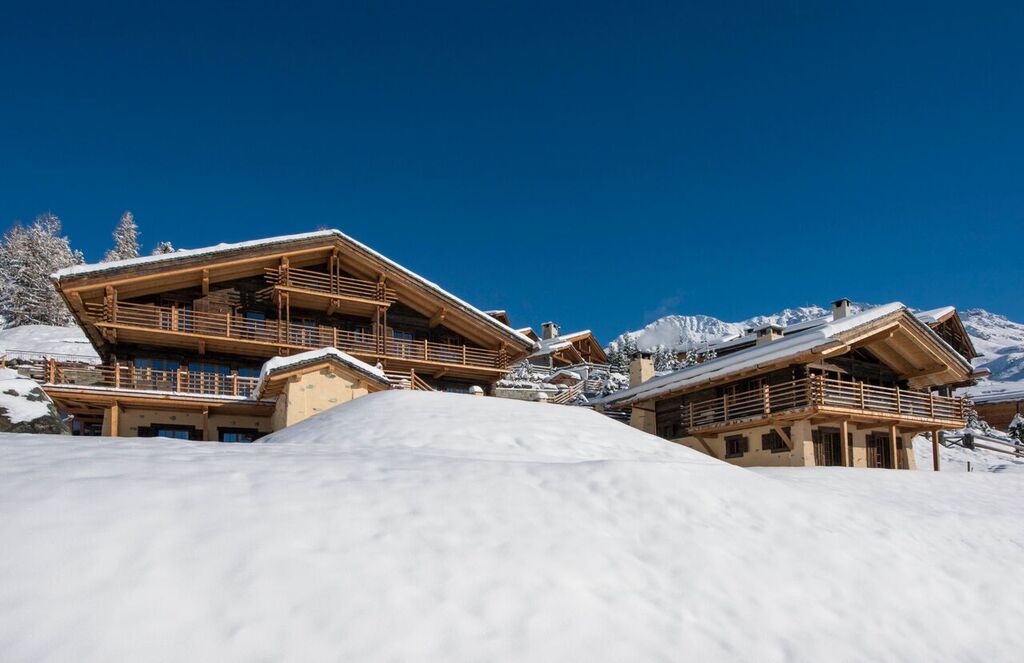 Chalet Chouqui is the perfect chalet in which to unwind after a day packed full of our SPY experiences, boasting one of the largest private indoor swimming pools in Verbier.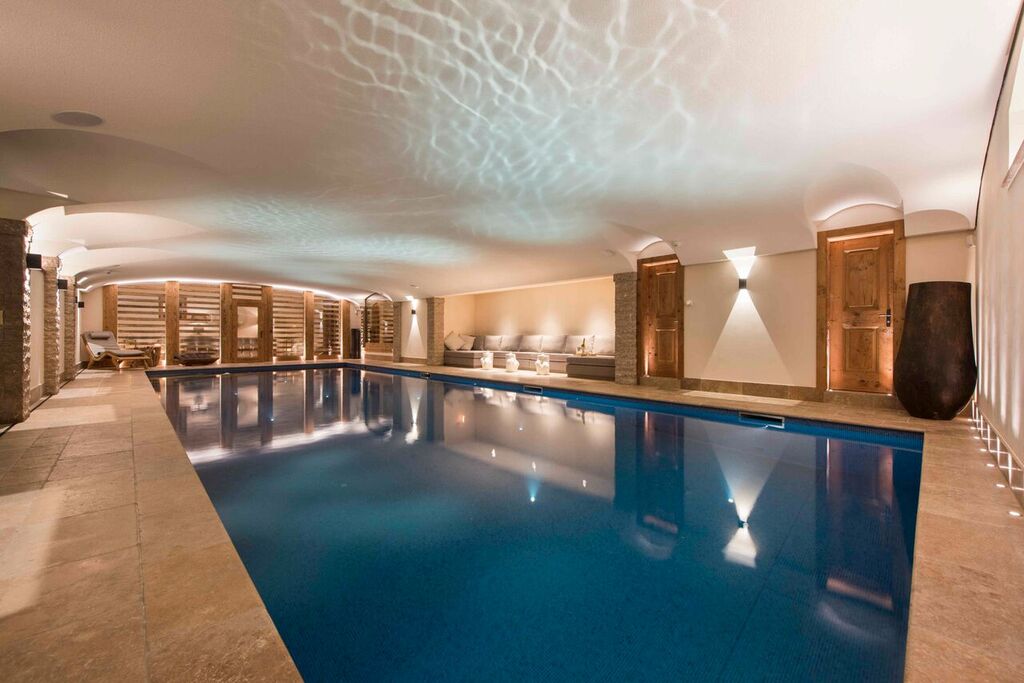 Both young and old can enjoy the hammam, hot tub, cinema room and games room with table tennis and table football. Massages can be also arranged at any time with the in-house masseuse.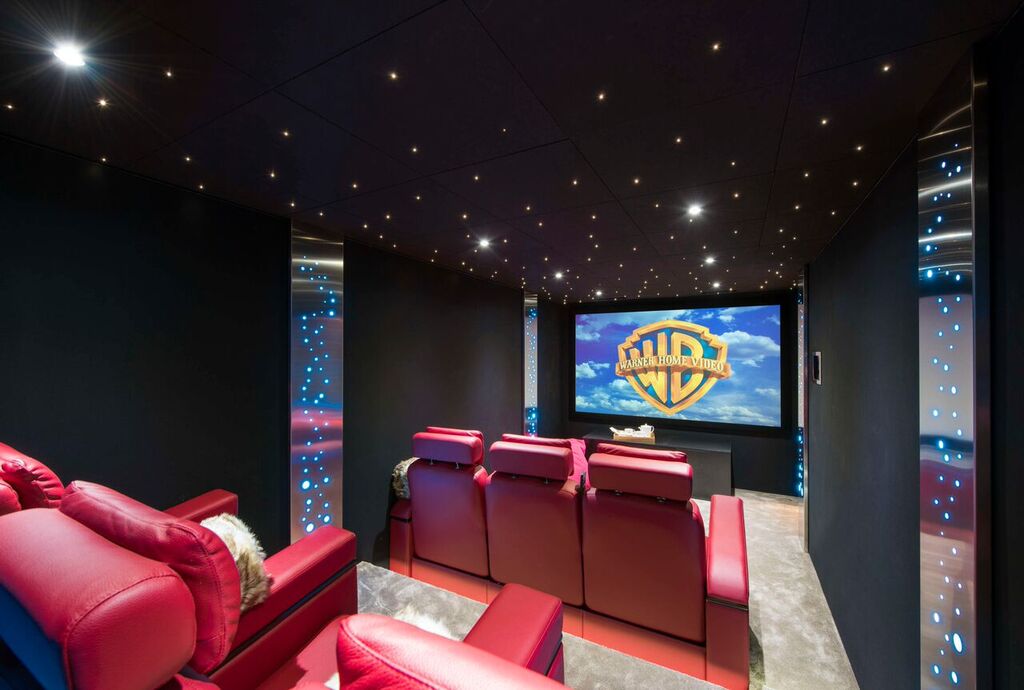 Chalet Chouqui has uninterrupted views of Mont Blanc Massif, a large terrace with al fresco dining for 20, plus sofas and sun loungers, a sunken outdoor hot tub and vast fire pit with BBQ rack. There are seven twin/super-king size bedrooms, one master room and a quad bunk room which is ideal for children. All the bedrooms are en-suite and have their own terrace or balcony dramatic views of the Mont Blanc Massif.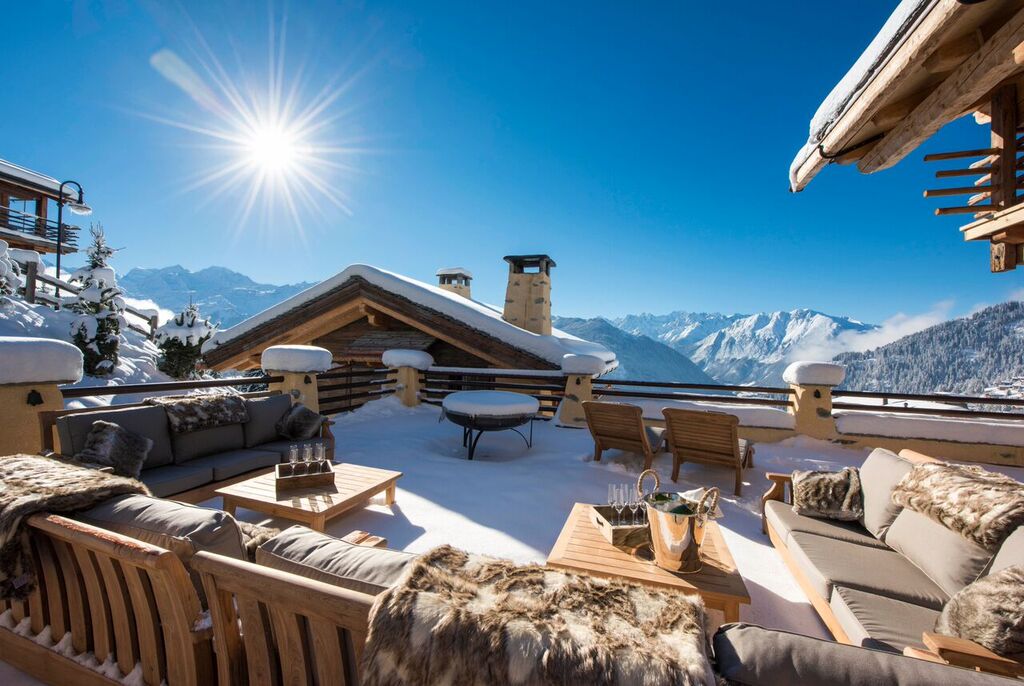 What is included?
Chalet Chouqui is managed by nine dedicated staff including two professional chefs who provide daily breakfast, afternoon tea, pre-dinner drinks, canapés and a four-course dinner 6 nights/ week.
What is extra?
Additional alcohol
Experiences
Transport
Equipment hire
Boring but important
Please insure your insurance covers you for everything, especially for winter sports and rental property damage
Payment required upon booking confirmation
See our terms and conditions for all other queries
*The chalet is subject to availability, and the cost of the rental starts at 70,000 CHFs + for the week, depending on when in the season you wish to rent it.  Sleeps 16+4.
7 x Twin/super-king size bedrooms with en suite bath/shower rooms
1 x Quad bunkroom with en suite bathroom
1 x Master Bedroom suite with en suite bathroom.
**We also have a number of other chalets and hotels we offer for our Secret Agent Ski week – please let us know your budget and we will send you a selection of suitable chalets or hotels.